The Best in National Park Lodges in Three Forks, MT
If you're looking for good motels in Montana, join us at the Broken Spur Motel for comfortable surroundings and quality amenities. Our guests enjoy beautiful nature surroundings in a friendly western atmosphere. With continental breakfast, internet and satellite television, we're one of the rare hotels to provide superior service at affordable rates.
Picturesque Lodging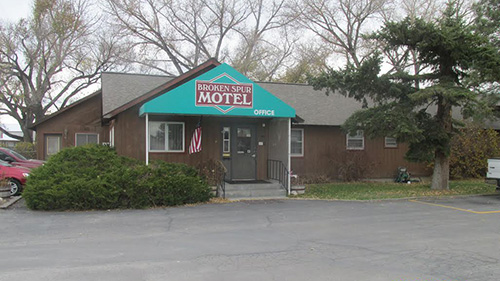 Are you looking for an affordable motel with top amenities in a beautiful setting? The Broken Spur Motel is the perfect place. We offer a friendly atmosphere that includes quality amenities – that won't cost you an arm and a leg. Your comfort is our top priority. We offer continental breakfast, internet and satellite television to all our guests. Our pet-friendly motels include both queen beds and a friendly staff. Clean and comfortable, our accommodations in Three Forks, MT are just what you need for an affordable night's stay or a week-long getaway to beautiful Montana. The Broken Spur is truly a home away from home.
A Beautiful, Affordable Inn
Guests at our inn enjoy amazing recreational opportunities. The area is filled with beautiful nature, historical landmarks and gorgeous mountain terrain. Three Forks was an important milestone in the Lewis & Clark Expedition. It was here they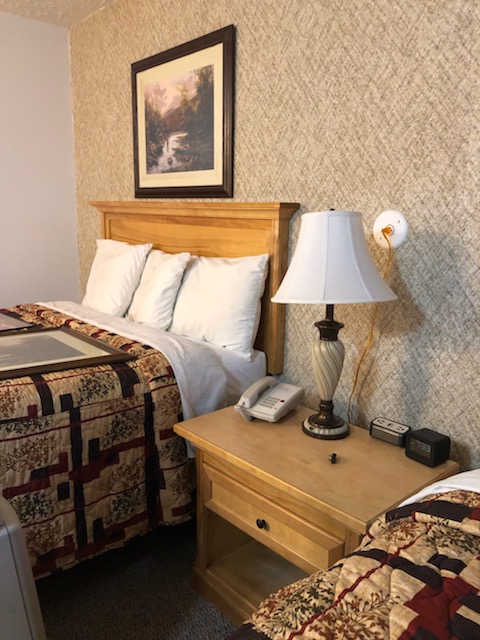 located with Madison, Jefferson and Gallatin Rivers – the headwaters of the Missouri River. Visitors to the area enjoy fishing, hunting, kayaking, biking and floating the rivers. They also have the opportunity to explore the nearby Lewis & Clark Caverns. We're also one of the most convenient national park lodges: Yellowstone National Park is only 90 minutes away! With so much to see and do, it's easy to see why so many visitors are searching for affordable hotels in Three Forks, MT. Those who choose the Broken Spur Motel enjoy great benefits, including:
We are locally owned and operated, for personalized service and a friendly atmosphere.
We strive to make our motel your home away from home.
Our quality amenities include free continental breakfast, high-speed internet and satellite television.
Our rooms are clean, comfortable and affordable.
We are conveniently located near area attractions, including Yellowstone National Park.
Make a Reservation
Looking for good motels nearby? Contact us today to book your stay in our inviting surroundings, complete with quality amenities and friendly staff.
Areas Served
Providing lodging and motel rooms for people traveling to:
Toston MT
Whitehall MT
Cardwell MT
Harrison MT
Belgrade MT
Yellowstone National Park MT
Canyon Ferry Lake MT
Canyon Ferry State Park MT
Manhattan MT
Bozeman MT
Big Sky MT
West Yellowstone MT
Townsend MT
Hollowtop Mountain MT
Table Mountain MT
Lone Mountain MT
Ringling MT
Livingston MT
Pray MT
Gardiner MT
Gallatin County MT
Sphinx Mountain MT
Gallatin County Regional Park MT
Bull Mountain MT
Madison County MT
Broadwater County MT
Park County MT
Meagher County MT
Jefferson County MT
Lewis and Clark National Forest MT
Beaverhead-Deerlodge National Forest MT